A lot of clients ask me what to do for a weight loss exercise at home. For some people, it can be hard to get to the gym every day. Driving there & back alone can take a chunk of time. Aside from that, some people don't have the option to get to the gym, & some just may not want to go to the gym at all.
If your day is busy with kids, work, school, and everything else that comes with life, finding time to leave the house can be difficult. Well, good news, I've got a simple & effective circuit for you that is great if you are looking for a weight loss exercise at home that will have you sweating & torching calories right away.
Muncher Cruncher At Home HIIT Circuit
Here is a simple, killer, at home HIIT circuit that you can do in your PJ's.
(I used paper towels to slide. You can use paper plates/furniture movers on carpet as well)
MC FIT WEIGHT LOSS EXERCISE AT HOME HIIT CIRCUIT:
SET 1:
15 sliding squats on each leg
15 sliding mt climbers on each leg
15 skater lunges on each side
REPEAT SET 1 3-5 X THROUGH
SET 2:
15 curtsey lunges on each leg
15 burpees
15 sumo squat taps
REPEAT SET 2 3-5 X THROUGH
15 plank shoulder taps on each arm
15 reverse lunges on each leg
15 plank Y slides
REPEAT SET 3 3-5 X THROUGH
SET 4:
15 jump squats
15 plank squats
REPEAT SET 4 3-5 X THROUGH
WALL SIT FINISHER
30 seconds single leg hold or lifts on each leg
30 seconds arm circles
30 second rest
REPEAT 3 X THROUGH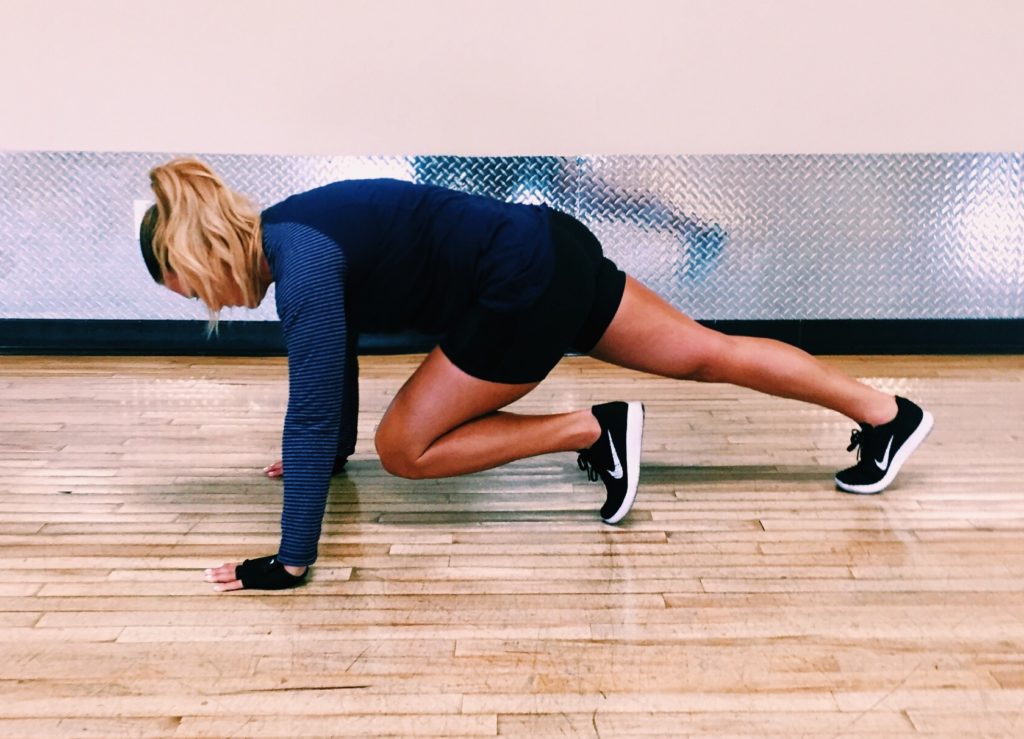 The key to this weight loss exercise at home is to move through the HIIT circuit as quickly as you can. HIIT stands for High intensity interval training. That means you want your heart rate to peak with a push of high intensity exercise, followed by bouts of recovery. I like to superset my high intensity exercises with lower intensity exercises that allow the heart rate to come down & recover a bit. There are so many benefits to these HIIT style workouts. This format allows the body to burn a maximum amount of calories in a short amount of time. Working out this way is efficient, & effective.
I love to combine weighted exercises with plyometric exercises. This allows the heart rate to peak, while still working the muscles, & saving time. It's cardio & weights in one.
It requires very little equipment which is a huge bonus! It makes it easy to do just about anywhere. You can find more of my workouts HERE on my Instagram page, & HERE on my Youtube channel.