This was my VERY first Instant Pot experience. I have actually had my instant pot for a year and a half, and I will be honest…I was terrified to try it. One of my goals for 2018 is to try and make a new recipe every week. I decided it was time to break my lil' guy out of it's box, and it turned out GREAT. I'm excited to try some new recipes using it!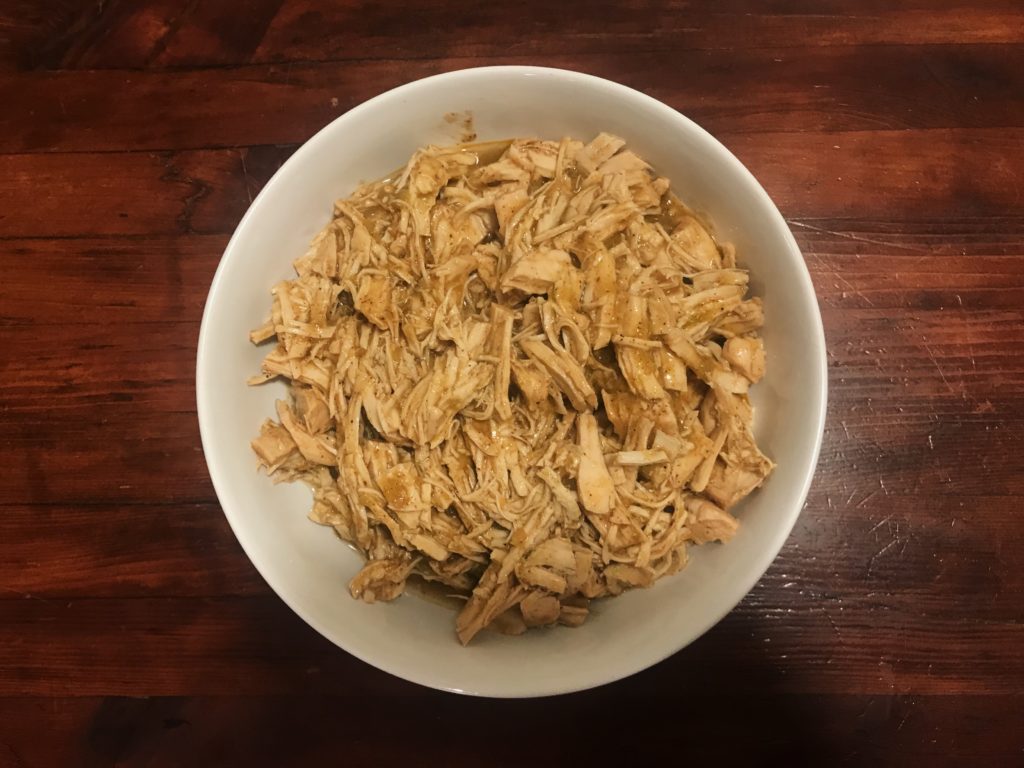 MUNCHER CRUNCHER INSTANT POT GREEN CHILI CHICKEN
Combine together in instant pot:
two cans of Hatch's diced green chilis (I used to mild, but if you like spice…go crazy)
6 oz of La Victoria Green Taco Sauce (again I used mild)
1 cup of chicken broth
1.5 tsp cumin
1 tsp chili powder
1.5 tsp onion powder
1/2 tsp salt
1/2 black pepper
2 lbs raw chicken
Cook on high pressure for 20 mins. You can also make this recipe in a crock pot, cooking on high for 3-4 hours, or until chicken falls apart easily.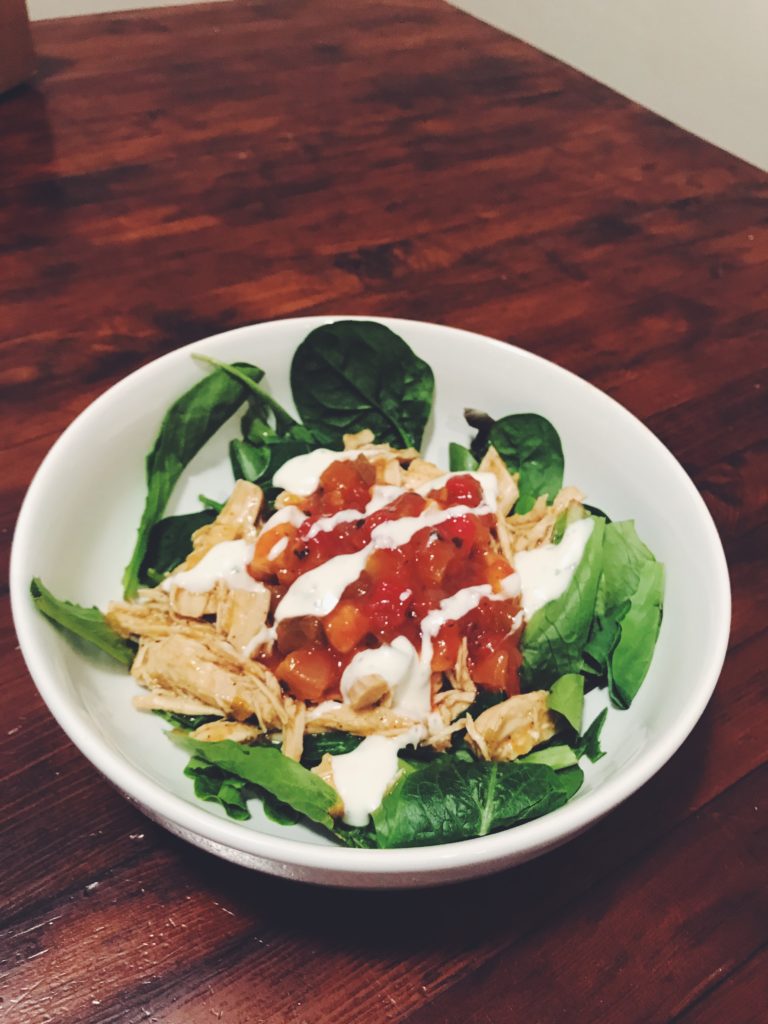 I ate this chicken on a salad with some mango salsa, & it was perfection. However, I think this chicken would be delicious in tacos, burritos, quesadillas, or whatever else your heart desires.
CLICK HERE for the instant pot that I used!