I have been LOVING this combo for breakfast lately. I always try to get in around 30 grams of protein in for breakfast, and this combo comes in right there! It's filling, warm, & most importantly…delicious.
PB CHOCOLATE PROTEIN OATMEAL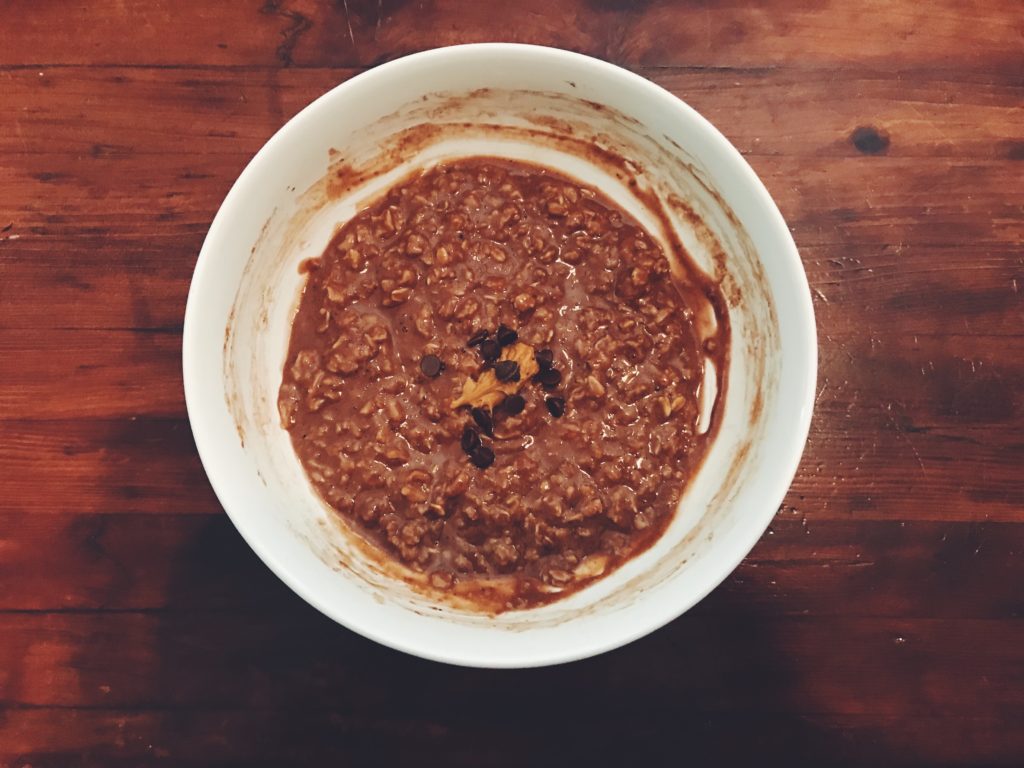 cook 1/2 cup old fashioned oats in 1 cup of water in the microwave for 3 mins (or as long as you need to for the oats to be fully cooked) Make sure you keep an eye on them, they tend to roll over the edge real easy if your bowl isn't big enough.
let your oats cool for a minute or so after they are done cooking. This is REALLY important. If you cook the oatmeal with the protein in it, or add it too quickly after, the whey will cook, and the texture gets REALLY gross.
after the oats have cooled for a minute or two. Add in 1 TBS of PB2 + 1 tsp of cocoa powder + 2 packets of stevia (you can adjust this to your taste) stir that it, allowing some more heat to release.
now add in one scoop of chocolate protein. I use my favorite Chocolate Brownie Protein from Ideallean. Click HERE to check it out.
Stir to combine. Top with more PB, mini chocolate chips, or whatever else you'd like to make it delicious.
For the base recipe without any added toppings the macro breakdown is: 255 cal 28 P | 29 C | 4 F
It's a tasty one! xoxoxo Megs