I have a major sweet tooth. It runs in my family. It really helps me to have some healthier snacks on hand for when I need to curb my sweet tooth. These protein balls are a super simple way to make that happen. Sometimes I will make a double batch of them, & freeze them, which makes them last for a while. These are super basic, so you could add whatever else you might like to switch them up, (chia seeds, flax seed, mini chocolate chips, pb chips, nuts, etc.) They are simple. They are versatile. They taste great.
CHOCOLATE PB PROTEIN BALLS
MIX TOGETHER:
1 1/4 cups old fashioned oats
1.5 scoops chocolate protein powder (my favorite is @idealfit chocolate brownie)
4 stevia packets
1 TBS cocoa powder
2 TBS PB FIT
1/2 cup Peanut Butter (I used reduced fat to decrease fat content a bit)
1/4-1/3 cup walden farms pancake syrup (you could use agave/honey/or a low calorie syrup)
Mix together until completely combined. Scoop out in balls. (I use a one inch cookie scoop.) Roll & refrigerate. Makes 15 balls of goodness.
Macros: 88 calories | 3.8 F | 9 C | 5.2 P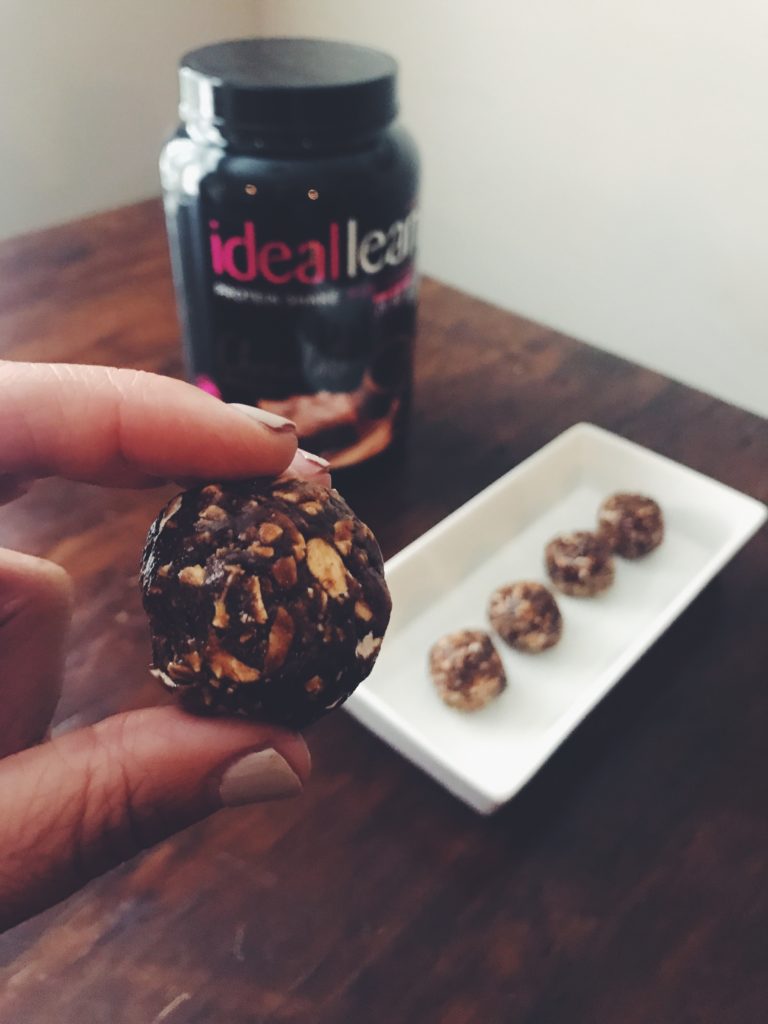 Don't forget, if you are stocking up on protein powder, (or any products) from Ideallean use my code "MCFIT" for %10 off site wide. Give it a go, and have a Happy Sunday! xoxoxo megs
#munchercruncherrecipes