Prior to visiting I'd seen pictures of Amsterdam, but had no idea really what to expect. I feel like it is a very hip and active city. We would have loved to see the tulips there, but it was still pretty chilly when we went.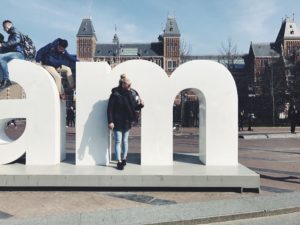 Everyone in Amsterdam told us that closer toward the middle of April they start to really bloom.
Amsterdam was another city that I feel like you can see a great deal of on foot or on bikes. We also used Uber there a lot, and it was a really easy way to get around. If you are going to be there for a few days, you can buy the I AMSTERDAM pass which includes public transit, and entrance to a lot of the museums. Just an option to look into if you are going to be spending some time there.
Things to see:
The IAMSTERDAM sign
 – While this is super touristy, it's still really cool. It's located right in the city center, & is a great spot for pictures.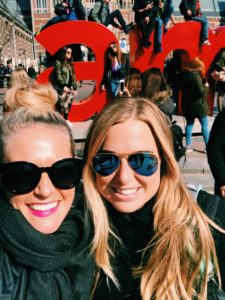 It's pretty tough to find a time without 50 people climbing all over it, so I'd suggest you to go the backside, take a pic there, and then flip it! Works like a dream.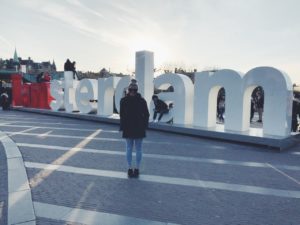 The Ann Frank Museum
 – If you know you are going to Amsterdam, buy your ticket to the Ann Frank house ahead of time. It's absolutely incredible.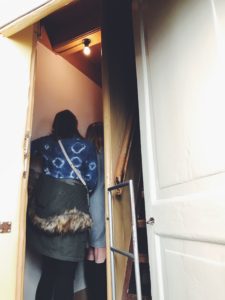 It's so worth it. It sells out way ahead of time, and the line to try and wait and get in is ridiculous.
Van Gogh Museum – I actually am not a big museum goer, but I loved this museam. It was really neat to learn about his life, and see his works in person.
The Rijksmuseum
 – This is right by the IAMSTERDAM sign.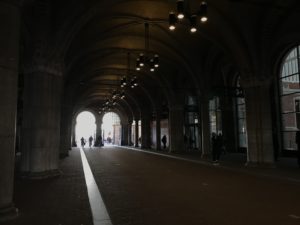 We didn't go inside, but we rode our bikes through it. It's a really cool building to see from the outside!
Don Quixote Square
 – We had a streak of warm sunshine, so we sat outside in the garden here. It's a little garden square right next to the Rijksmuseum that we happened upon on accident.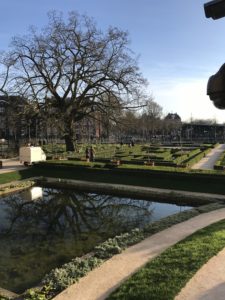 There is a greenhouse, and some beautiful landscaping. Find a bench and take a minute there!
VondelPark – This is a long park that we rode our bikes through. It is so beautiful! It's right next to the city center as well. There are so many places to rent bikes, and I'd totally recommend doing so!
The Canals
 – You can and will see these everywhere, but I loved walking down the canal streets. It's so picturesque! We actually did a boat tour down the canals, but it was't all that great.
I wouldn't recommend doing one through the big tourist companies. But, I bet if you could find one that was a little more commercial it would be awesome!
The Hidden Church in the Attic
 – this is kind of a random thing, but it was super interesting to see.
It was fun to walk through!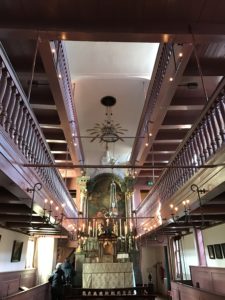 Things to eat:
The Pancake Bakery
 – we ate here both mornings we were in Amsterdam. There might be a little bit of a wait, but it's WORTH it! They have all sorts of pancakes. I tried the butter & sugar poffertjes (these are traditional dutch pancakes) and they were UNREAL, get these to try for sure!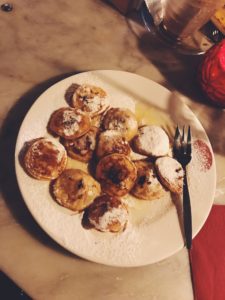 Continue to next page