I was seriously craving some waffles today, so I went to a trusty low carb waffle recipe, & tweaked it a bit.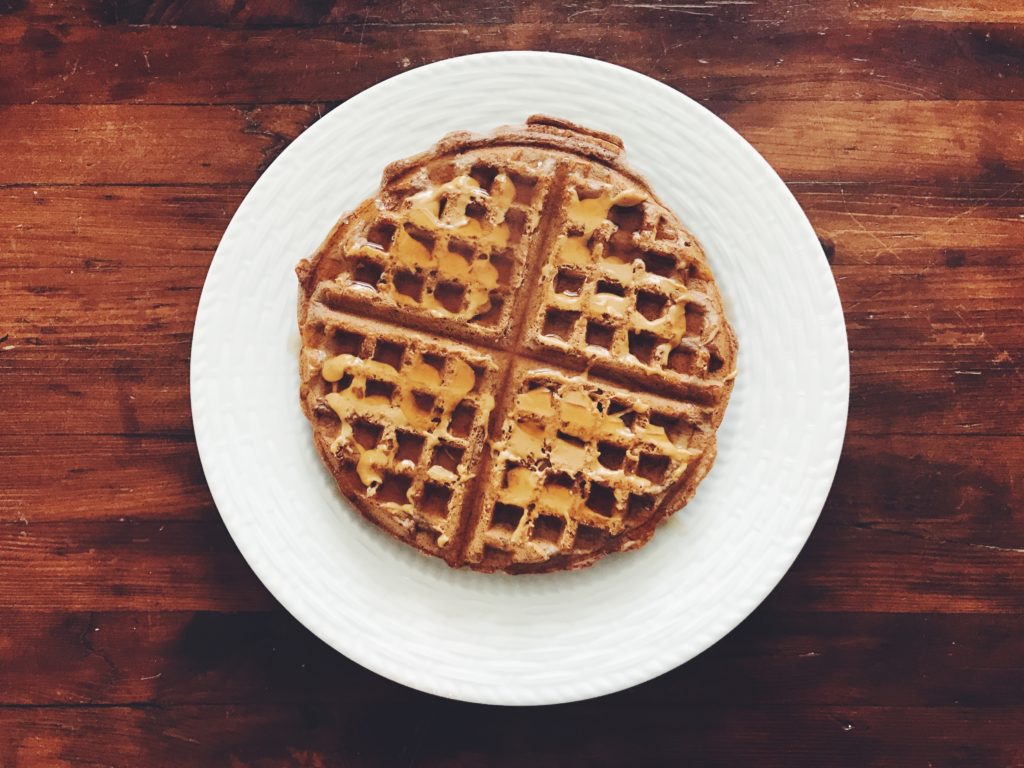 This recipe is floating around all over the internets, & the great thing about it is that you can use it as a great base for ANY type of macro plan (high fat/low carb/high protein) etc. I'd just add to it in whatever way you need, and voila! I wanted a chocolate + PB combo, so I used my Ideal Lean Chocolate Brownie protein powder as my base.
MUNCHER CRUNCHER CHOCLATE PB WAFFLE STACK
MIX TOGETHER:
1 scoop of Ideallean chocolate brownie protein powder 
1 tsp of baking powder
1 egg
a couple of splashes of water (to make the consistency how you like it.
If you are eating #keto, I'd add some heavy cream here instead)
a dash or two of cinnamon
Pour into your waffle iron (make sure that it's greased or sprayed so it won't stick.) BE CAREFUL HOW MUCH YOU ADD! The baking powder REALLY makes this "grow" once it starts baking. My waffle iron is small, so i split my batter into two waffles & then stack em up.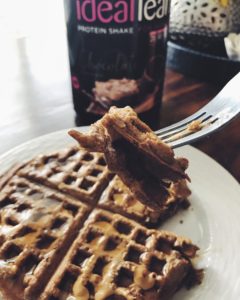 I also would recommend you make sure they are kinda crispy. I think it makes the texture better. Top them however you'd like!! I topped mine with some Kroger Natural PB (It's the lowest in net carbs) & some low carb syrup, & then I enjoyed every bite! 😊  For just the base of this recipe it's 152 calories 4.8 F | .6 C (.4 net carbs) | 26.3 P