I have teamed up with the people at Carrabbas to try out their gluten free menu. There are a lot of people with special allergies or dietary needs that worry about eating out because of cross-contamination, or a lack of options. I LOVE when restaurants will cater to people's dietary concerns, allowing individuals to eat with out any worries at all. Carrabbas has done just that.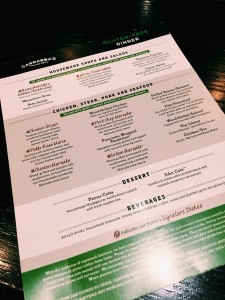 They have created an entire gluten free menu. You can click HERE to see the full online version. There are a TON of different options, all of which can be ordered directly off the menu, without any alterations at all. I saw a lot of things that I want to try, and definitely will try. However, I started off with a simple dish that I found to be very tasty, and right up my alley.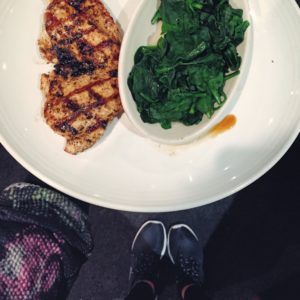 I went with the wood-grilled chicken, served with a side of steamed spinach. I loved that this was simple, lean, & green. The chicken was delicious and flavorful. There is an option to order the 5 oz portion or the 10 oz portion. I went with the 10 oz, so I could take half of it home for leftovers. I can't wait to go back & try more of their gluten free options!