You see, there is this thing about effort.
It takes effort to accomplish just about anything…which means it takes effort to accomplish goals.
Unfortunately, effort just so happens to be one of those things that people least want to give up when it really comes down to it. The thought of achieving lofty goals seems extremely wonderful until your alarm goes off at 6 AM in the morning, or until you are looking at glass case of doughnuts, or when you're exhausted…out of healthy food options…and  getting a greasy drive-thru meal sounds soooo much easier. The difference between the good choices and the poor ones? The willingness to put forth effort.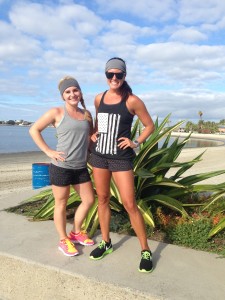 If there is ONE thing that I really try and engrain in the people that I work with, it is that I want them to work toward a change in lifestyle, not just a change in numbers on the scale or percent body fat. If you can change lifestyle habits, you will be far more likely to maintain the number on the scale that you want or that percent body fat. Healthy lifestyle changes are ones that you can stick to. These decisions will start to feel like less and less of an effort because they become habitual.
"But I hate vegetables…I'm never going to want to order them"
"But I don't think exercise is 'fun.' I'll never be one of those people."
"But It's hard."
I know. I know. I know. I could go on. I've heard it all. Believe me. I've also seen it all. I've seen people who hated working out come to a place where they appreciate it enough to incorporate it daily. Maybe they don't ever "love" it, but they love the benefits that comet rom it. I've seen people develop new palates, and learn to like foods they would never have dreamed of touching. Does this mean they don't still LOVE the sugary, greasy, processed stuff…no. However, they learn moderation. They learn that binging on unhealthy foods doesn't make them feel good, doesn't help them accomplish their goals, and isn't worth eating all the time. There is a time and a place for it, but just not every time & at every place.
It all really comes down to what you want. How much effort are you REALLY willing to put toward your goals and desires? If you aren't actually willing to put the work in, you must not want it that badly. It takes action. It takes EFFORT. The truth of the matter is that you would be surprised at what you really can do. I've heard all the excuses, but I've also seen people overcome difficult scenarios that could be excuses many times. It's possible. It all starts with some effort.