It's a real good day when a box of popcorn shows up on my doorstep to be reviewed. I've become a bit of a popcorn snob in my quest to find healthy snacks that are gluten free. I've found that there are actually a lot of pre-popped popcorn options that are available out there, which is GREAT. I've also found that they are not all tasty or healthy. The wonderful people over at Lesser Evil were kind enough to send me some of their products to test out.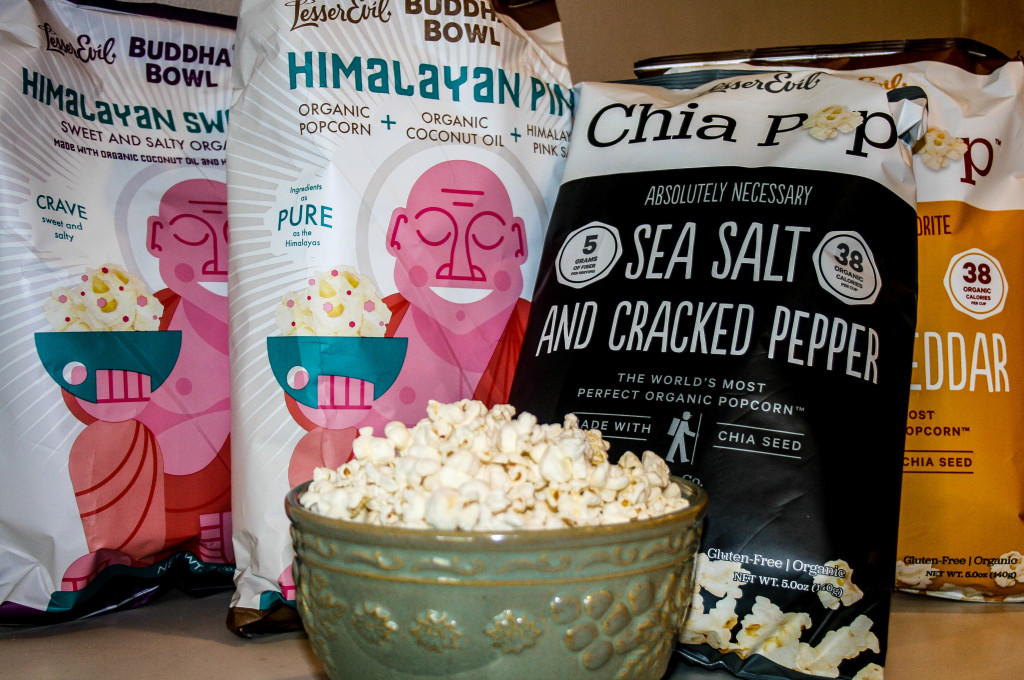 I tend to like the popcorn that is made with sunflower oil or coconut oil the best. Read your product labels my friends! This product ABSOLUTELY fit the bill. I mean, LOOK at these ingredients…Organic non-GMO popcorn, organic coconut oil, & himalayan salt? YES PLEASE.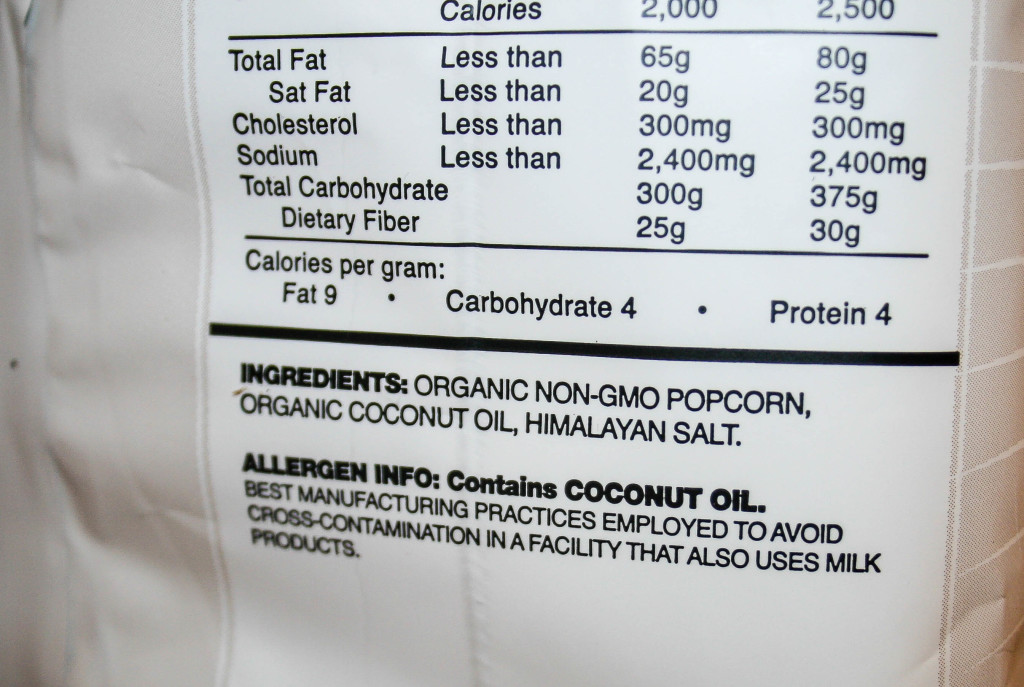 The four flavors that I tried were; Himalayan Pink (basically a salty popcorn), Himalayan Sweetness (a sweet and salty popcorn), Chia Pop: Sea Salt & Cracked Pepper, and Chia Pop: Aged White Cheddar. I was a fan of all four.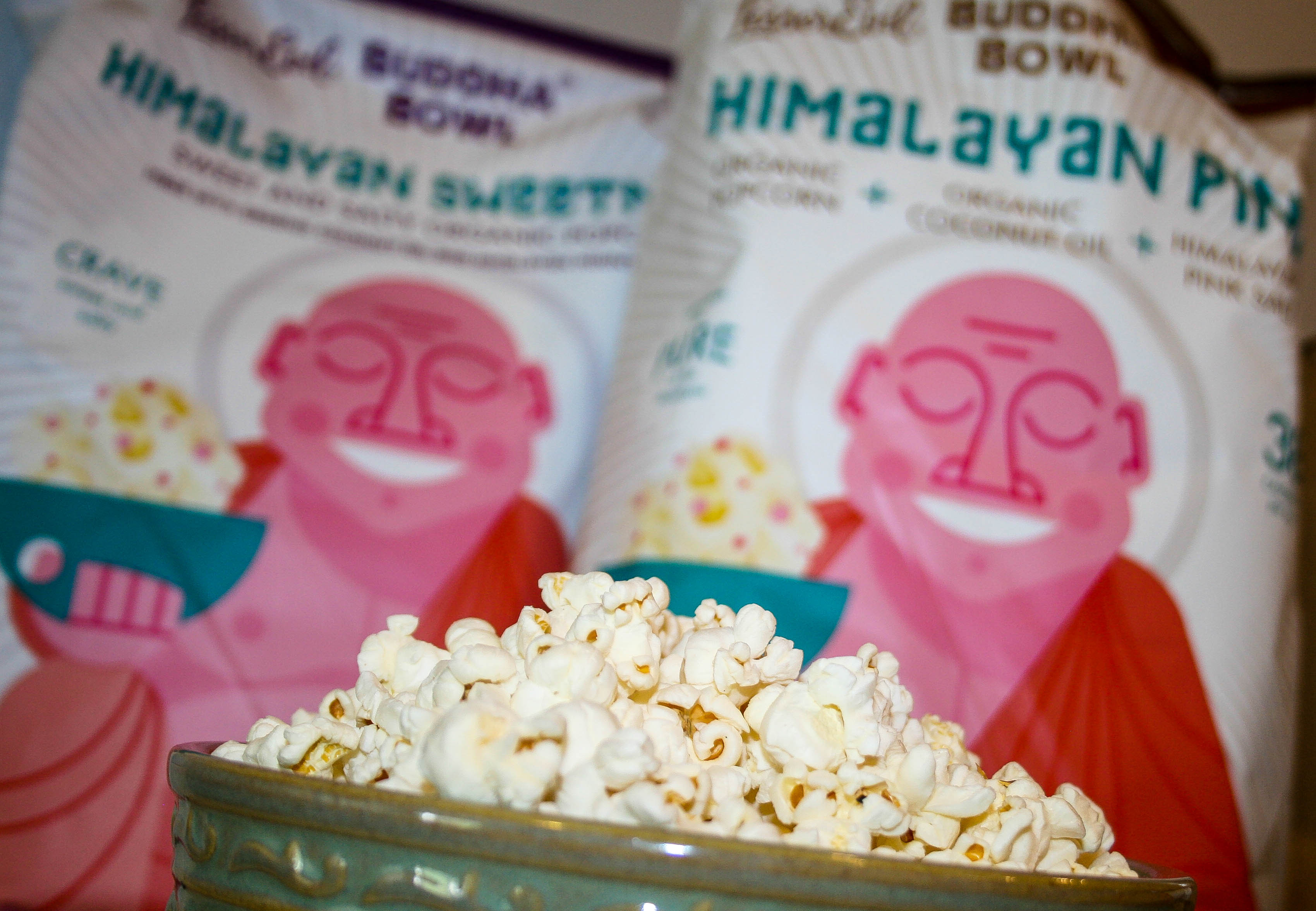 You can't go wrong with these two "Buddha Bowl" flavors. They were light, and delicious. They had a great taste, and they weren't dry like some bagged popcorn can be. The coconut oil gave it a hint of sweetness, which was delightful. Loved it.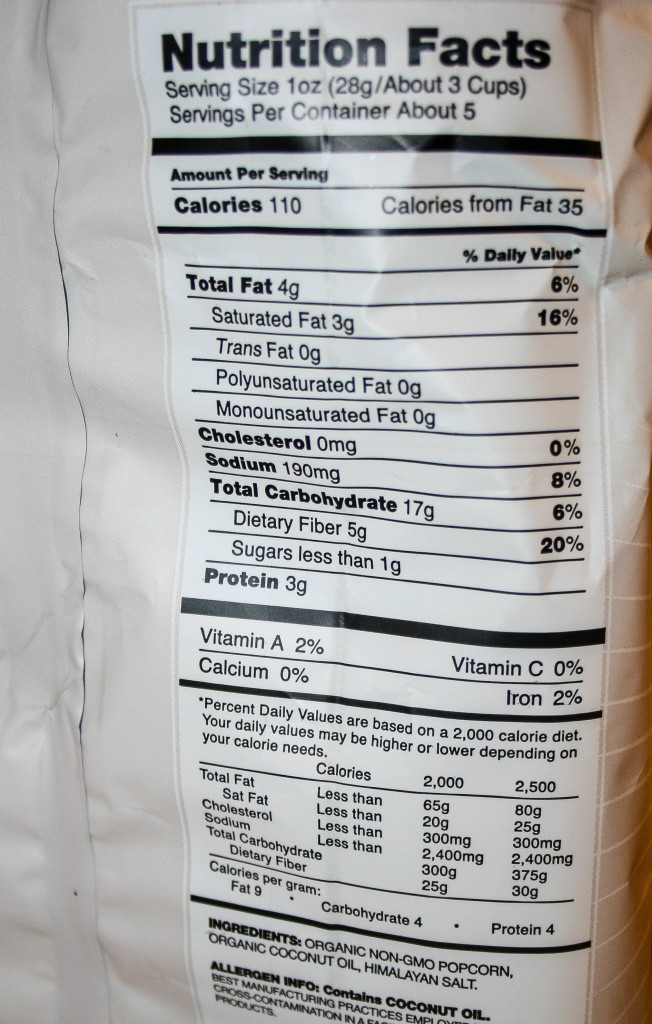 The nutrition facts were also right on point. 37 calories per cup? Yes, I think that sounds great. The Himalayan Sweetness was the perfect mix of salty and sweet. I would consider this more of a treat because the sugar content is a little higher, but it was very good.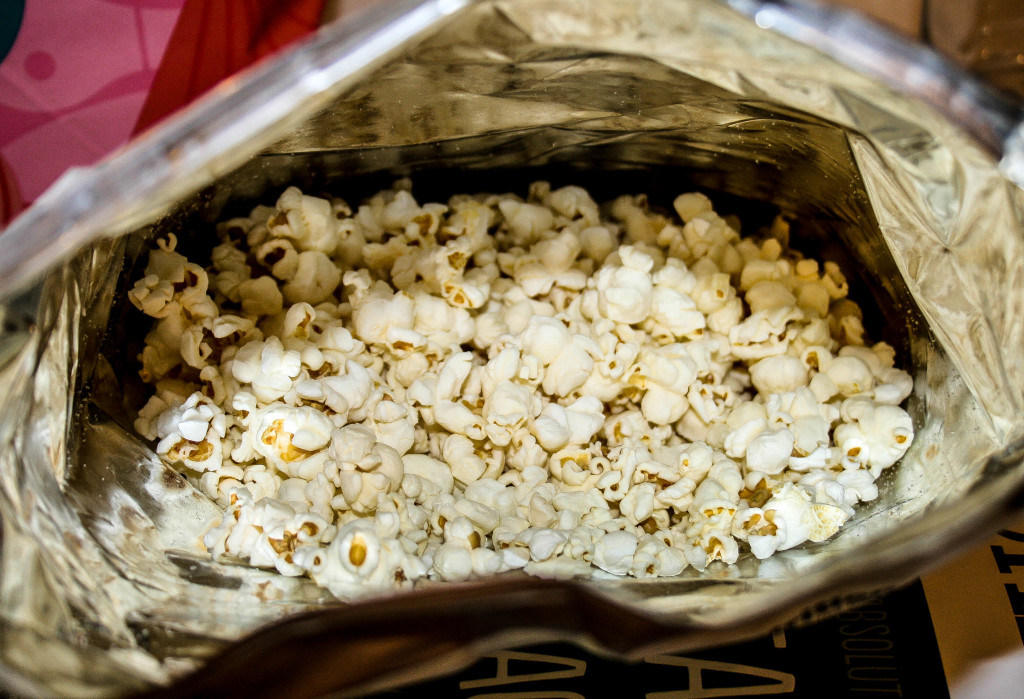 I had never had anything like the chia popcorn before, and I thought it was wonderful. The Sea Salt and Cracked Pepper popcorn was dusted with seasonings that gave it a savory/peppery flavor…SO good. The aged White Cheddar was also very flavorful…finger licking good, if you will. 🙂 It felt like an indulgence, and yet it was just a tasty & healthy snack.
I found these Lesser Evil products at my local Sprouts. Click HERE to find where you might be able to find this delicious product near you!