There are some products I review that I think fall into the "good" category. I genuinely think they will be a healthy and tasty option for a lot of people. However, every now and then I review a product that I think is awesome. These G2G bars definitely fall into that category. There are a lot of reasons why I feel this way, and I'll tell you why.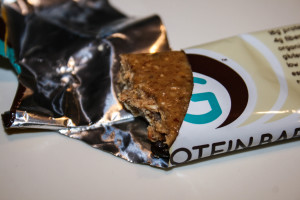 Most importantly, they are delicious. I refuse to eat anything protein bar-esque that is gross. It just isn't worth it. I like my food to be enjoyable! These G2G bars are SO GOOD. The almond chocolate chip and peanut butter chocolate chip flavors taste like a no-bake cookie to me, which happens to be one of my favorite treats.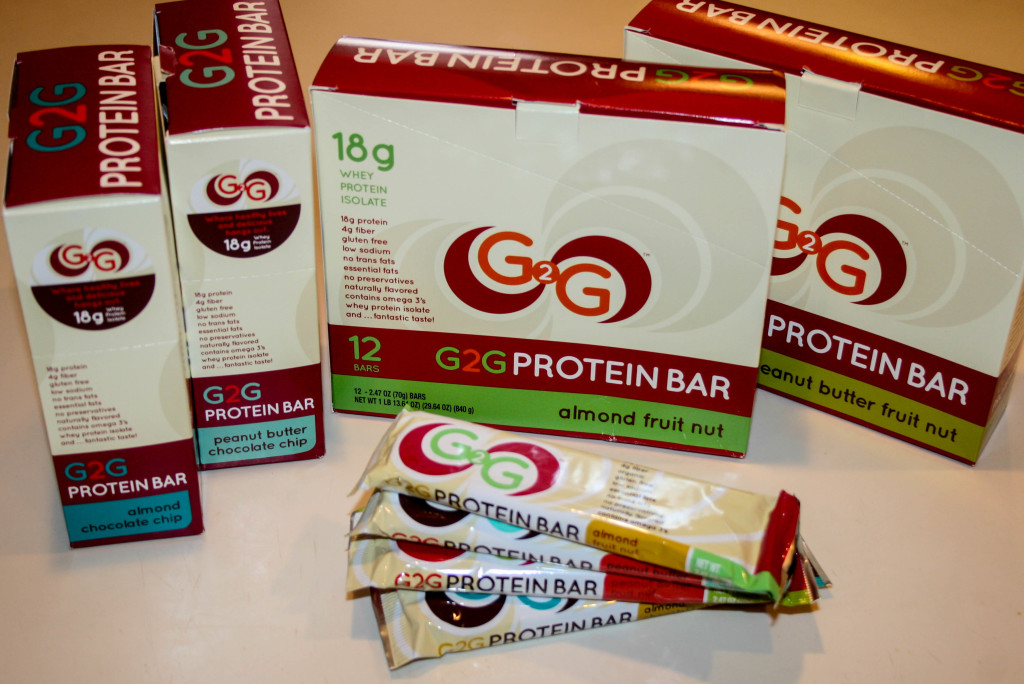 On top of tasting delightful, these bars are completely natural. This is HUGE to me as well. I hate looking at nutrition facts, only to find that I have no idea what I'm actually eating. These bars are made up of whole ingredients like nuts, whole oats, fruit, flaxseed, vanilla, cinnamon, and coconut oil. They contained no refined sugar, and are sweetened with honey, brown rice syrup, and coconut crystals. The protein in these bars is whey protein, which is a high quality, quick-digesting protein that is very beneficial to protein synthesis in muscle repair.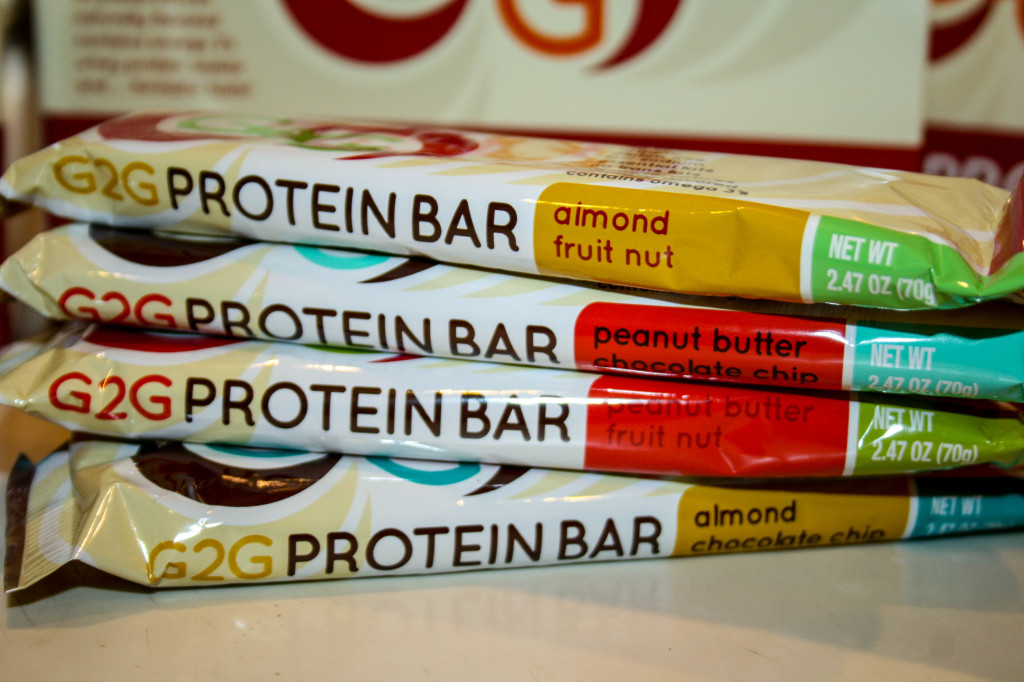 The nutrition facts are fantastic.  Because of the calorie count, I think these bars make the PERFECT on-the-go breakfast. I think it is so important to start your day with a high-protien breakfast that will get your metabolism going.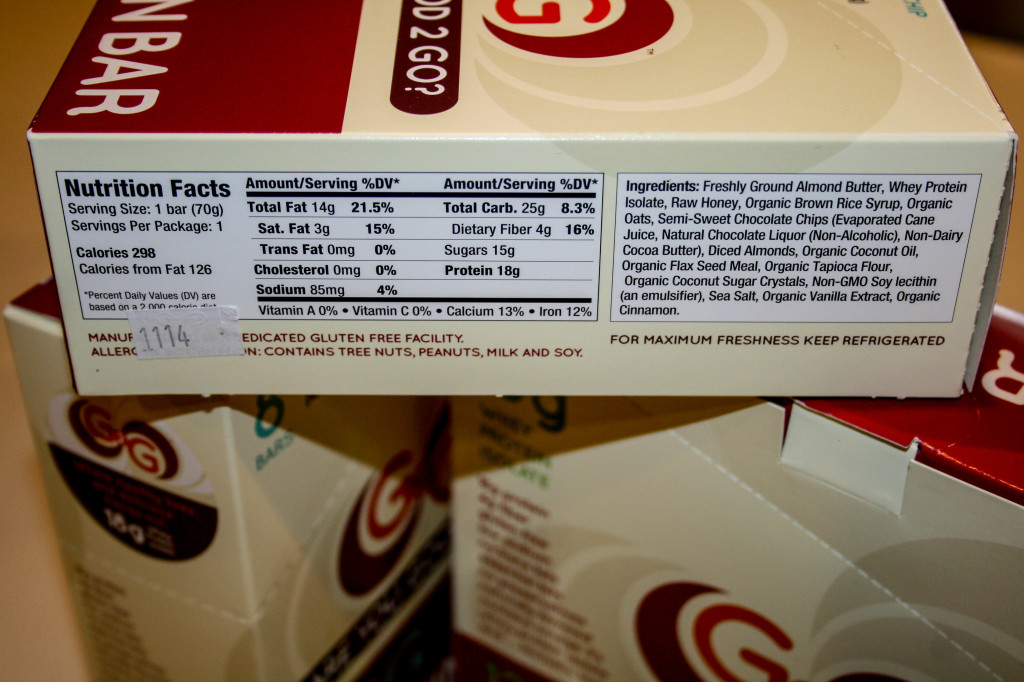 The flavors of these G2G bars are:
Almond Chocolate Chip
Peanut Butter Chocolate Chip
Almond Fruit Nut
Peanut Fruit Nut.
I had some friends and coworkers try them out with me, and I think they agreed with me on the Almond Chocolate Chip being the favorite BUT they are ALL tasty.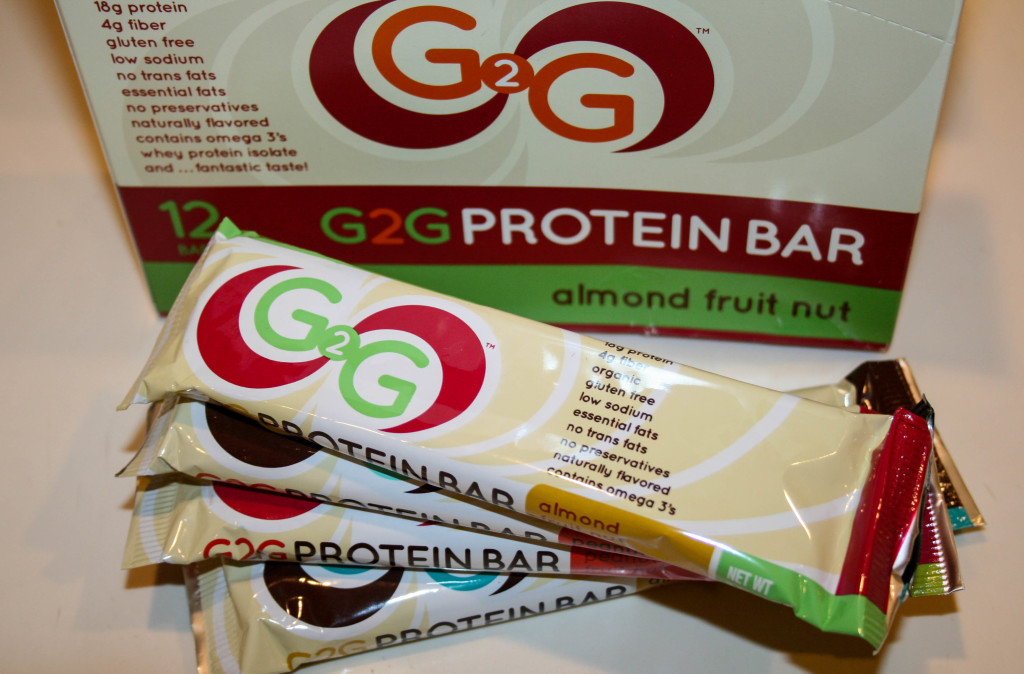 These bars have no preservatives in them, which indicates how fresh and natural they are. Oh and a couple more awesome things…they are gluten free…AND they are manufactured in my home town. Yay for supporting local small businesses! If you want to get your hands on some of these delicious bars (and I promise you do) visit their website HERE. I have already recommended these to clients, friends, and family, and I will surely continue to do so!