I have had a few of you ask if I'd give a basic breakdown of what I eat in a day. If you follow my instagram you will recognize a lot of these same meals.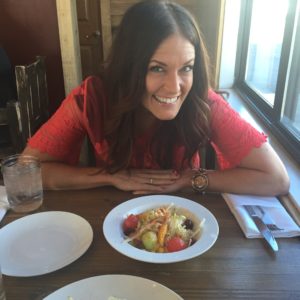 I do eat out a lot as well, but this is an idea of what a typical day of at-home eating looks like. Breakfast is usually on the go for me. I have to get up really early to be at the gym.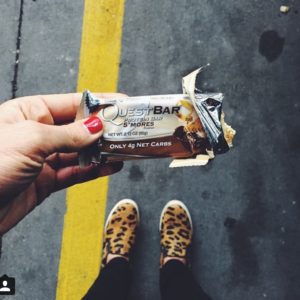 I try to get in 30 grams of protein right when i wake up, so I will usually grab a Questbar & 1-2 oz of all natural turkey jerky to eat on my way to work. Classy I know. I workout after my morning clients, so I am always ready to eat when lunch rolls around at about noon. My lunches & dinners are all very similar, so I just thought I'd post some examples of my common lunches & dinners. I eat eggs, salads, chicken lettuce wraps, grilled veggies, fresh veggies, deli turkey, & grilled chicken. Basically a combo of those things actually. I will usually eat eggs for one meal, and chicken or turkey for the other.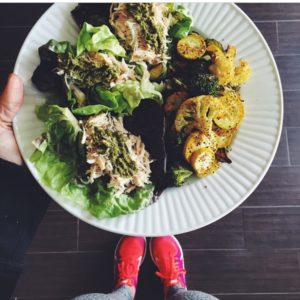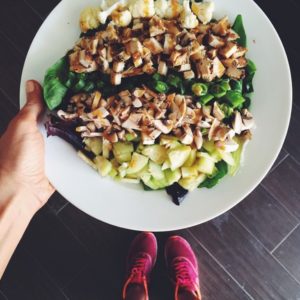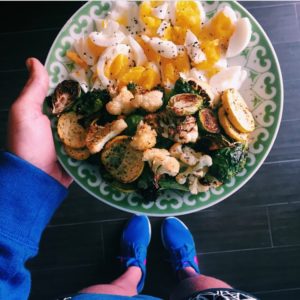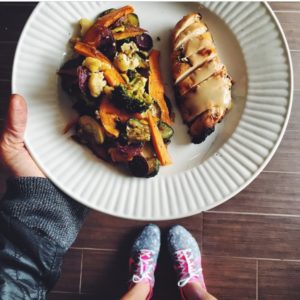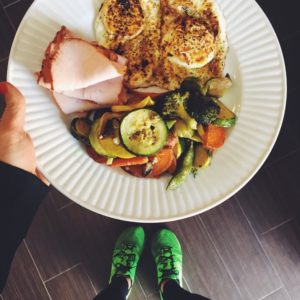 I really try to get in 30-ish grams of protein with each meal, to help reach my goal of 100 grams of protein per day. I will generally eat a snack either in between lunch & dinner, or after dinner. For my snacks I will eat deli turkey, berries, turkey jerky, fresh cut up veggies, quest bars, almonds, & popcorn.
It is important to make sure you are eating enough of the right foods! If you are focusing on getting in lean greens & protein, with some good fats as well, you shouldn't be feeling hungry or deprived!