With this newfound love I have for mushrooms, I've been itching to try something with portobello mushroom caps. I read up on baking them, and decided to try my hand at making some mini pizzas. The outcome was delicious, and super easy.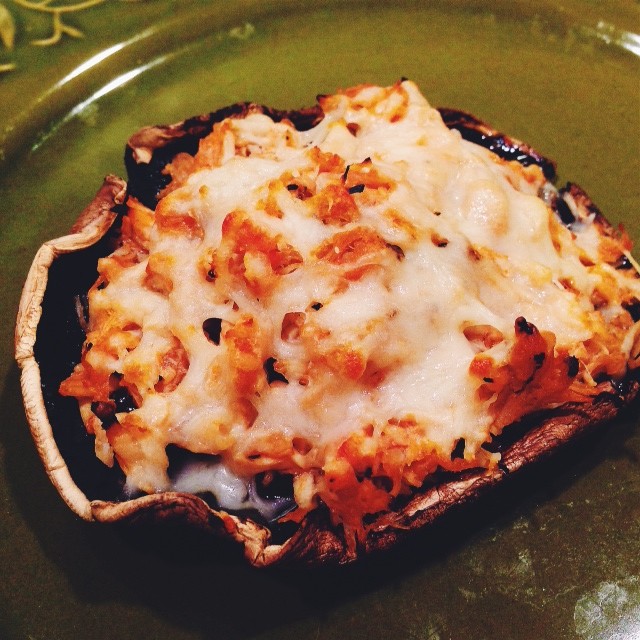 I mad a  very simple BBQ chicken pizza and a margarita pizza. They were both were really tasty, but I think my favorite was the BBQ chicken.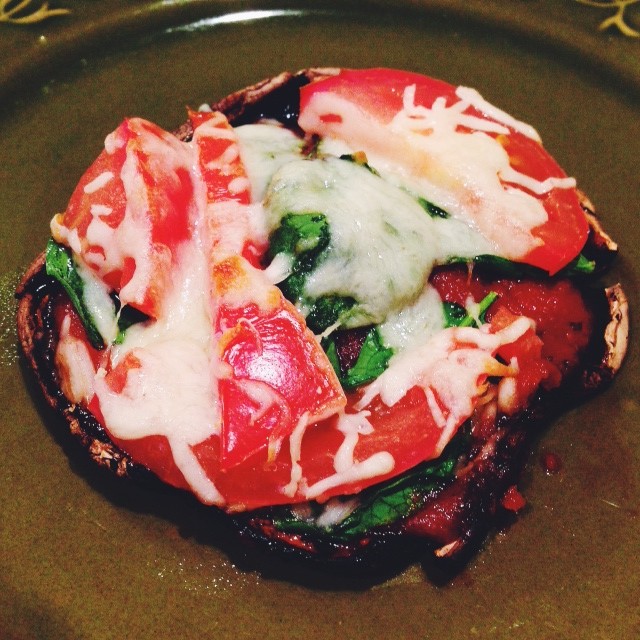 You really could get creative and do a lot of different flavor combos. I think pesto, and any combination of veggies would have been divine as well!
Portobello Mushroom Cap Pizzas (Serves 1, makes 2 mini pizzas)
INGREDIENTS: 2 Portobello mushroom caps & desired pizza toppings. I used bbq sauce, shredded chicken, tomato sauce, fresh sliced tomatoes, baby spinach, and part skim mozzarella cheese.
DIRECTIONS: Preheat oven to 450 degrees. Wipe portobello mushroom caps clean. Remove stems, and spores if you like. If you rinse them underwater they will soak up the water, and it will cause them to become soggy later. Place on a sprayed baking sheet (cap side down) and bake for 10 minutes. Remove them from the oven and top with whatever toppings you desire. I mixed shredded chicken with BBQ sauce for one and sprinkled part skim mozzarella over the top. For the second, I topped it with tomato sauce, baby spinach, fresh sliced tomatoes, and part skim mozzarella. Bake for an additional 10-12 minutes, or until cheese is golden brown. Remove and serve!
This recipe really is SO easy. I even had some friends try these little delights, and they thought they were delicious! This is a great alternative to pizza dough for those who aren't eating grains, and would love to sink their teeth into a personal pan pizza.